Re-design Found by James
January 25th 2012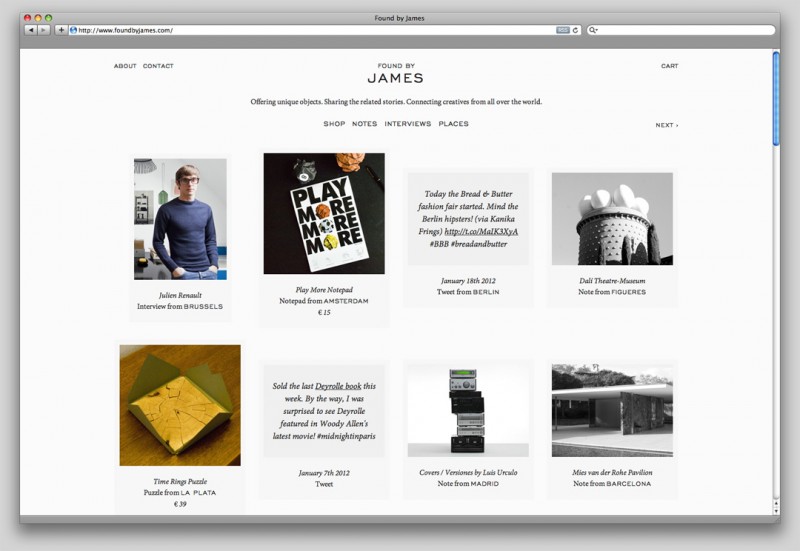 In collaboration with Iksi we've upgraded the webshop / online gallery Found by James. Due to these adjustments Found by James is capable to grow to the design platform it slowly seems to become.
Now the homepage shows all James' activities. In the header you can filter the features by Shop, Notes and Interviews. Places is added as well; on this page all the content of the site is categorized by city or location.
We are very happy with the new and improved FoundbyJames.com. Hope you'll also enjoy it. Spread the word!
PS. Check out the interview James recently had with 'typologist' Julien Renault from Brussels and the Press release is updated as well.
---