Diptych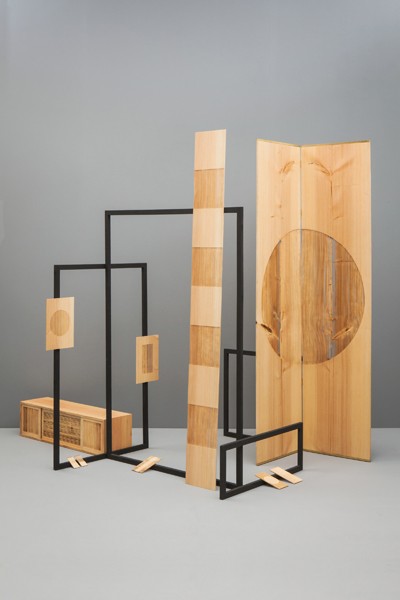 New Window × Lex Pott
2013
The Diptych collection is the result of the collaboration between Dutch designer Lex Pott and design label New Window. It is a series of objects in a variety of sizes, some functional, some more autonomous, but all deriving from the same principle: laying bare the annual rings of a tree by sand blasting the material, and thereby unveiling its hidden history.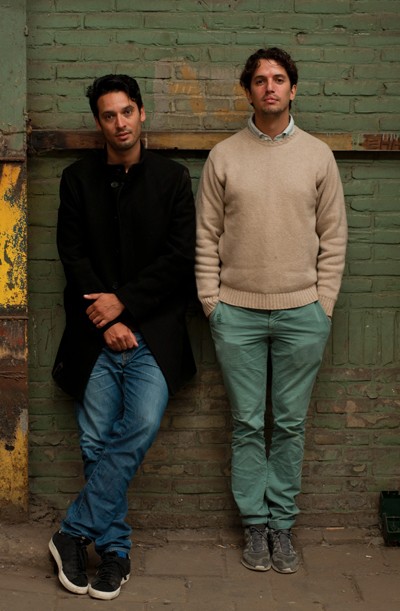 A New Window co-creation starts when Woes van Haaften invites an artist to embark on a journey of synergy. At that point neither one of them knows what the end result will look like. They work towards a product or an artwork that will be offered for sale, while sharing every step in this process with the audience, thus engaging in an adventure together. Materials, shapes, colors and uses become apparent as their collaboration progresses.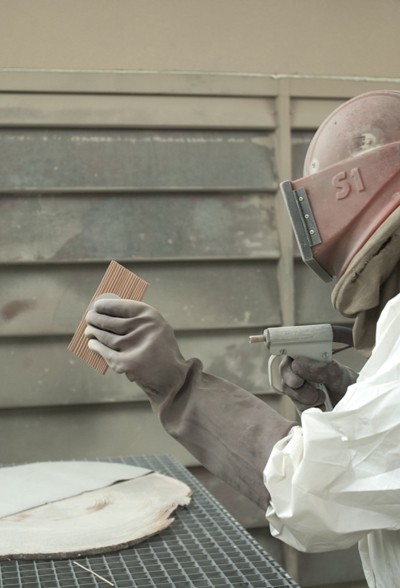 When selecting a participant for New Window, Woes looks for a new story to tell, inspiring both him and his co-creator. The designs of Lex Pott inherently communicate their story of origination. This is established by how they are constructed and processed, not hiding what they are made of and how they are made. His approach of zooming in on a material, thereby uncovering its essence, is very much in sync with the philosophy behind New Window. Therefore Lex Pott was the ideal first participant.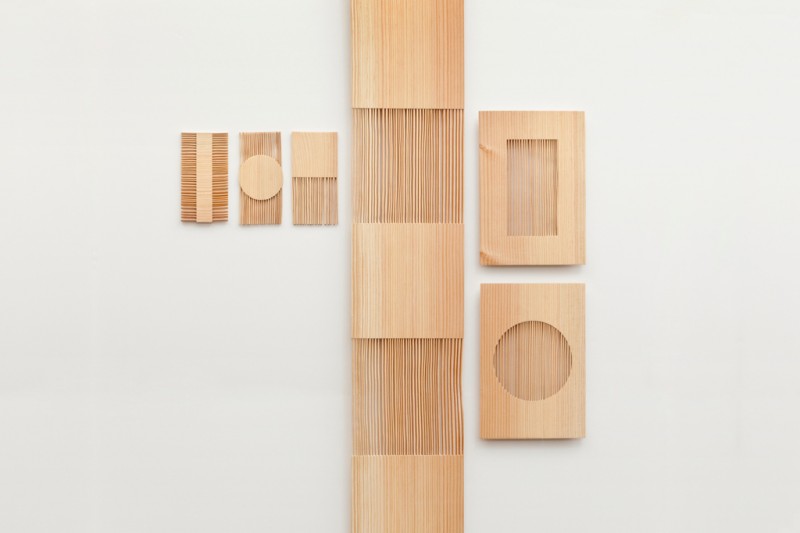 Every object from the Diptych¹ series comes from the same Douglas fir, therefore carrying the '1', branded on each product. This particular tree was planted on the Dutch grounds of the Veluwe around 1960 and cut down in 2013. All the processing of the material took place in the Netherlands, making this a project deserving of the title 'Made in the Netherlands'.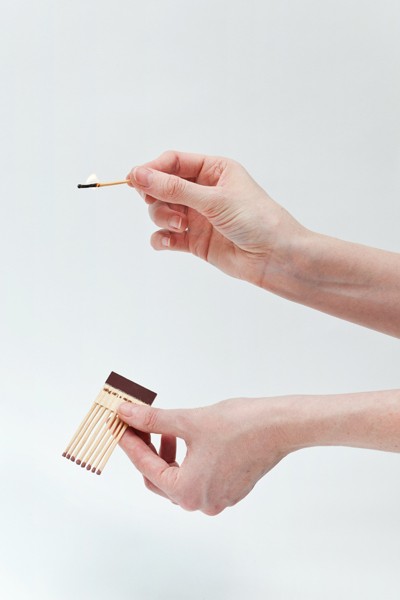 The title Diptych refers to the juxtaposition within each object of geometric and organic shapes, open and closed parts, control and freedom. The patterns are created by covering parts of the objects with rubber stickers during the sandblasting process. You can see the life of the tree in the wood: good summers give a wide annual ring, harsh winters a thin one. By sandblasting you blow away the soft rings of summer, leaving a wide gap. Within the wood there are different colors: heartwood has a reddish hue, sap-wood is more yellow. To accentuate the wood markings, the objects are finished with a combination of oil and wax.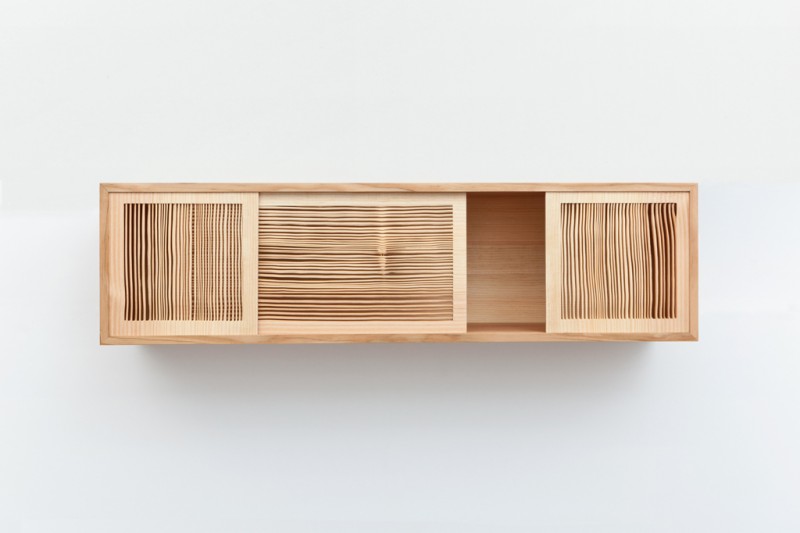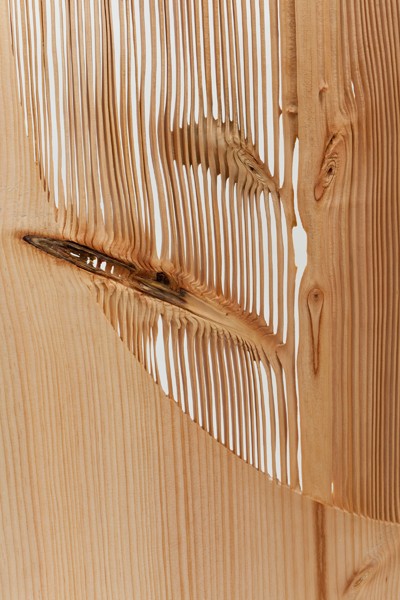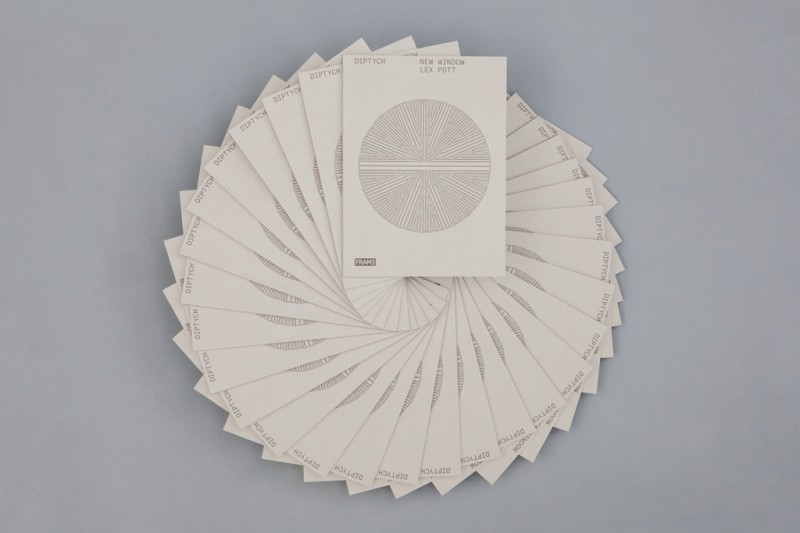 The entire process of the collaboration between New Window and Lex Pott, from the first moment of inspiration until the final outcome, is collected in a book published by Frame Publishers. It includes a foreword by Robert Thiemann (Frame Publishers) and a conversation with design critic and journalist Jeroen Junte.
Diptych Book
88 pages
230 x 308 mm
Publisher: Frame Publishers
ISBN 978-94-91727-90-0
Year: 2014
Editions: 1000
Graphic design: Mainstudio
Copywriting: Sarah Arnolds, Victoria Anastasyadis and Minke Havelaar
Photography: Raw Color
---