Equipe Financière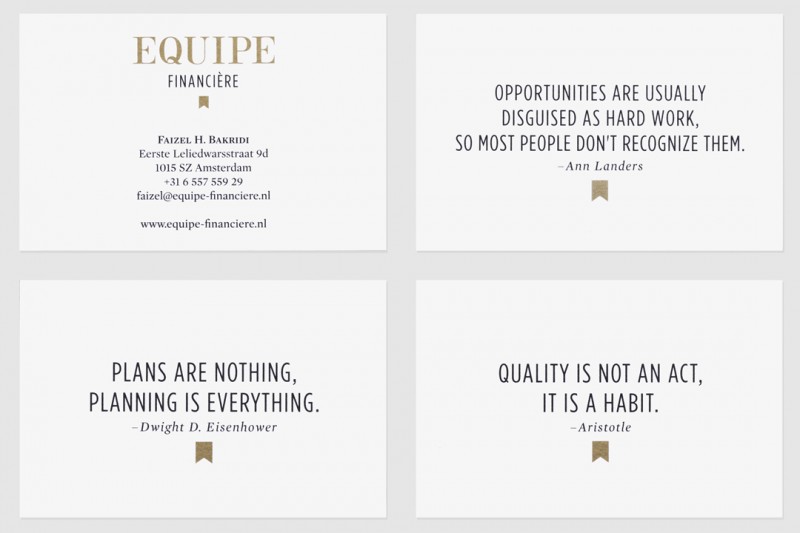 Brand development / Visual identity / Website
2011
We developed a brand identity for a one-of-a-kind financial planner, Mr. Faizel. Determining what's essential about his consultancy model and what dynamic it forms with the current market was step one. That analysis formed the blueprint for the creative direction including name, logo, visual identity and website.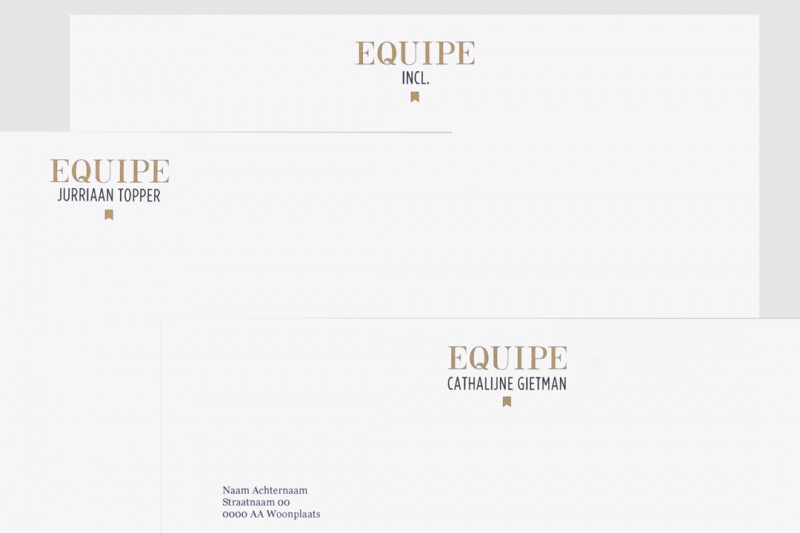 We came up with the name Equipe Financière. The word equipe embodies a few key aspects. Most importantly: team play. Mr. Faizel forms a partnership with his clients. That means he provides them with tailor made financial advice, personal assistance and a long-term approach, all in complete transparency. His name needed to represent that, as well as a winner mentality in facing challenges. The word Financière was added to make the name more distinct and to communicate Equipe's field of industry.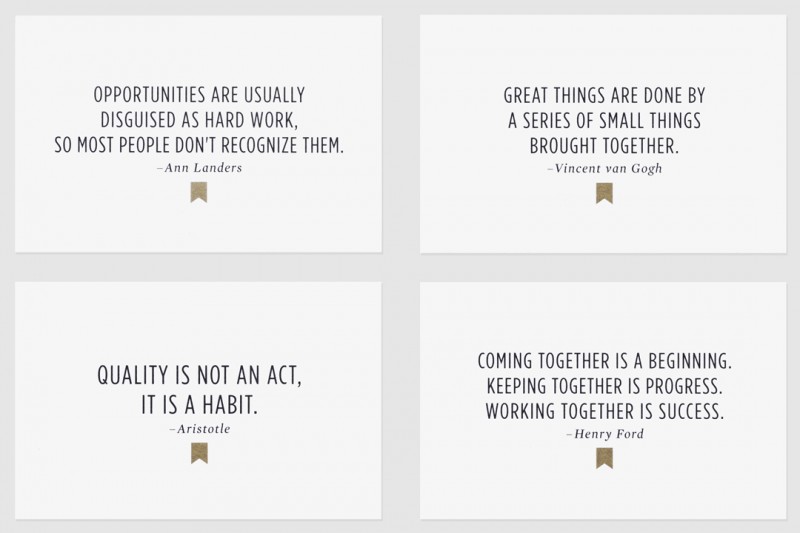 For the brand logo we designed a golden pennon. The pennon can also be used on its own, becoming a tag for the brand itself - wherever the pennon is placed, Equipe's brand identity is represented. On Equipe's business cards we use it in combination with quotes, to emphasize Mr. Faizel's business philosophy.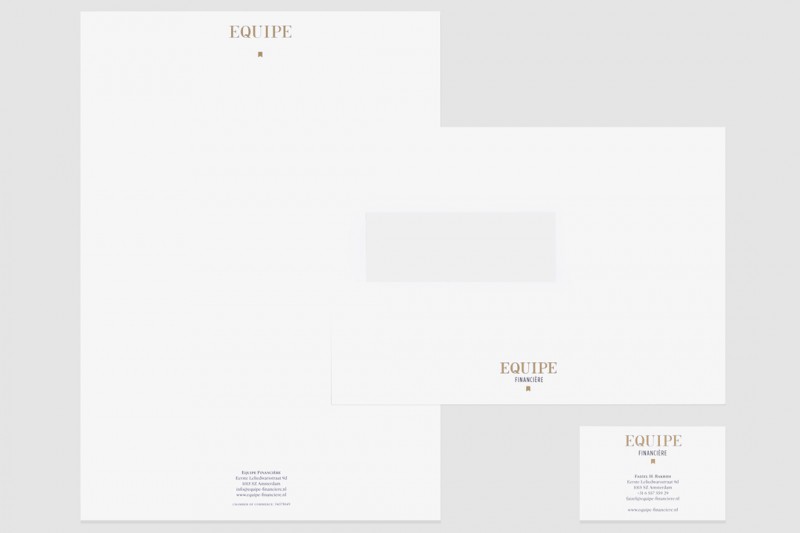 Next, we created an option for a personal approach. The letter paper can be personified when the word Financière is replaced by the client name – we would get a letter from Equipe Inclusief, for example. That way, whenever a client receives a notification from Equipe Financière, he is reminded that they form a solid team.
Lastly, we created the Equipe Financière website. Besides the design we were also responsible for converting Equipe's philosophy to informative and promotional texts for (external) online use.
Where competitors overload readers with incomprehensible details and leave them with impersonal application forms on their websites, we wanted to provide Equipe with a clear look & feel, matching the companies unique approach, and to-the-point information. Therefore we choose a 'one-pager' with the characteristic quotes that triggers different types of people to get in touch with Equipe Financière in person; the only way to make a team work.
Details
Concept & art direction: Inclusief Amsterdam (Woes van Haaften en Shiran Gort)
Graphic design: Inclusief Amsterdam & Bas de Boer
Copywriting: Inclusief Amsterdam & Cathalijne Gietman
Web design: Inclusief Amsterdam
Web development: Iksi
---