Museum Het Dolhuys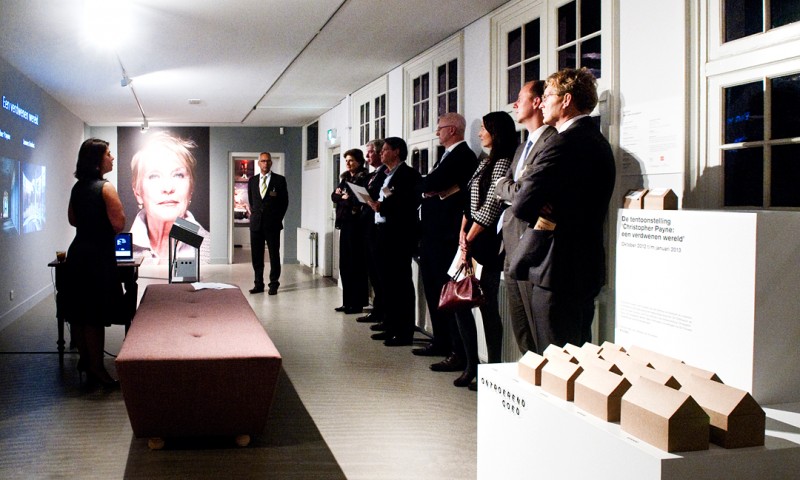 Ontroerend Goed
Concept & design
2011
We're proud to present the successful benefit night we launched for Museum Het Dolhuys in Haarlem. Het Dolhuys (in literal translation 'The Madhouse') sets out to de-stigmatize psychiatric illnesses mainly by telling personal stories, exploring the boundaries between abnormal and normal. The benefit concept we created for the museum not only resulted in long-term involvement from sponsors, it immediately showed a beneficiary financial effect. The EUR 7.500 that was brought in by last year's event more than tripled this year: EUR 25.000 was donated!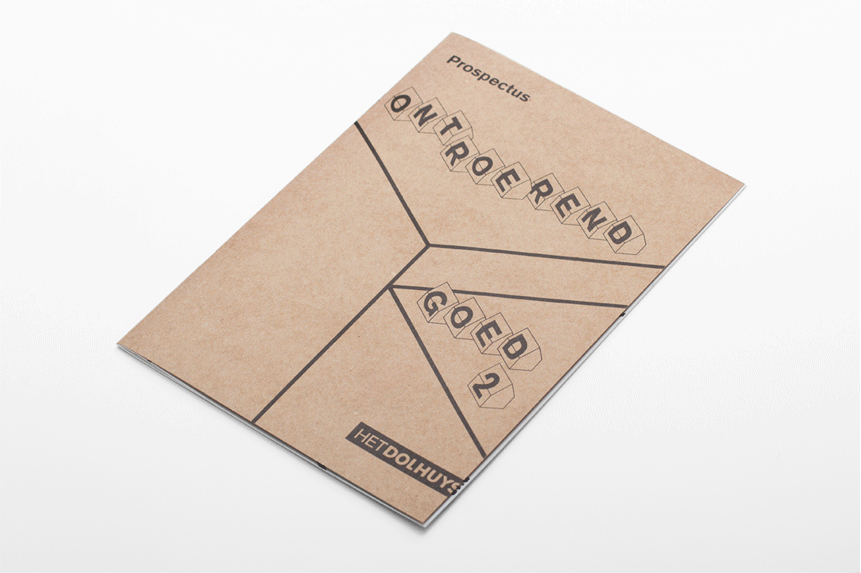 The night revolved around collectively investing in and building on a good cause, i.e. four new Dolhuys projects. The name 'Ontroerend Goed' ties these elements together – 'onroerend goed' means real estate in Dutch, but ontroerend with a 't' means touching or moving, and 'goed' simply means good.
When invited to come up with a concept for this year, we realized the important thing was to create an opportunity for attendees to connect with others in their field and to show peers (as well as to the outside world) how involved they really are, and to generally give sponsors gratification for their funding by making them symbolic ambassadors of Het Dolhuys. This ambassadorship can also lead to additional benefit, as sponsors will start to advertise 'their' projects. But the evening was about more than power play. Where in previous years sponsorship was merely asked in return for prestige, we initiated a new dimension to the approach of Het Dolhuys. We used the moving character of this museum as something that could generate profit in itself.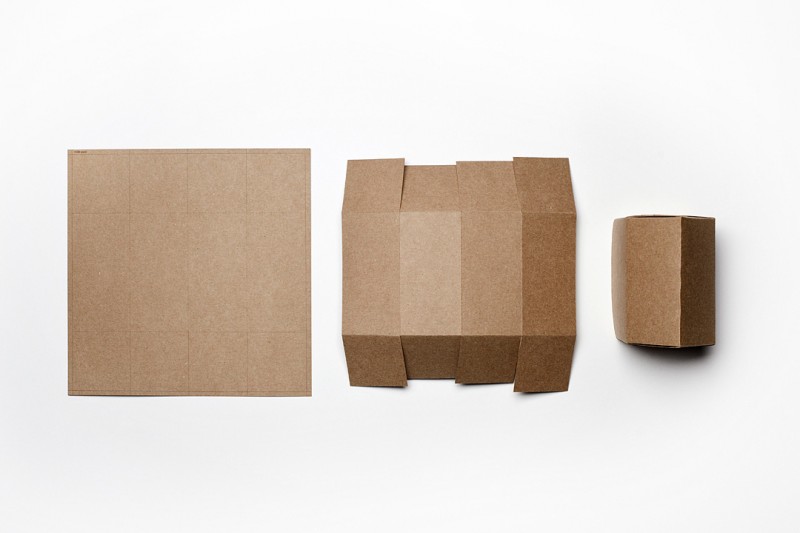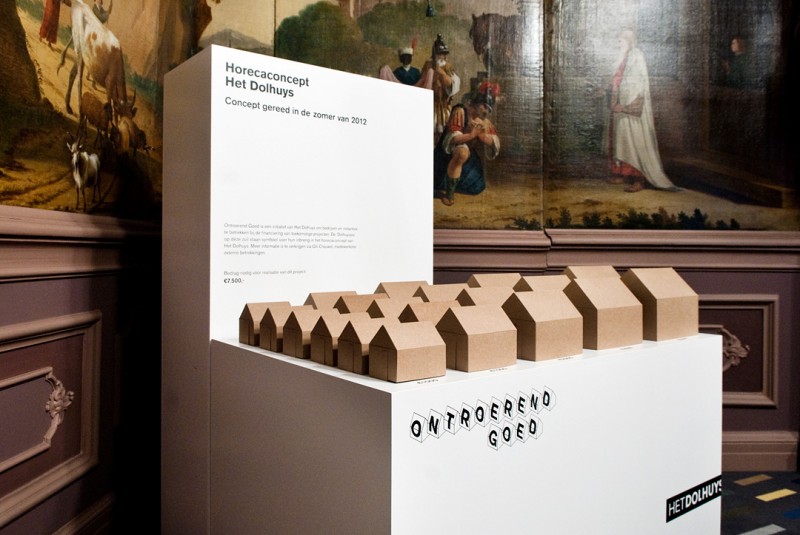 To give potential sponsors the feeling of active participation, to trigger their winning streak and to make the night all together more fun and thus positive, we created something that resembles a real-life Monopoly game. We created Dolhuysjes ('little Madhouses'): Monopoly style, foldable houses that in size symbolized the donated sum of money. The houses and their Monopoly association not only refer to the 'house' part of Het Dolhuys (The Madhouse) name, but also tie together the concepts of investing, (power) playing and the idea of collectively building something.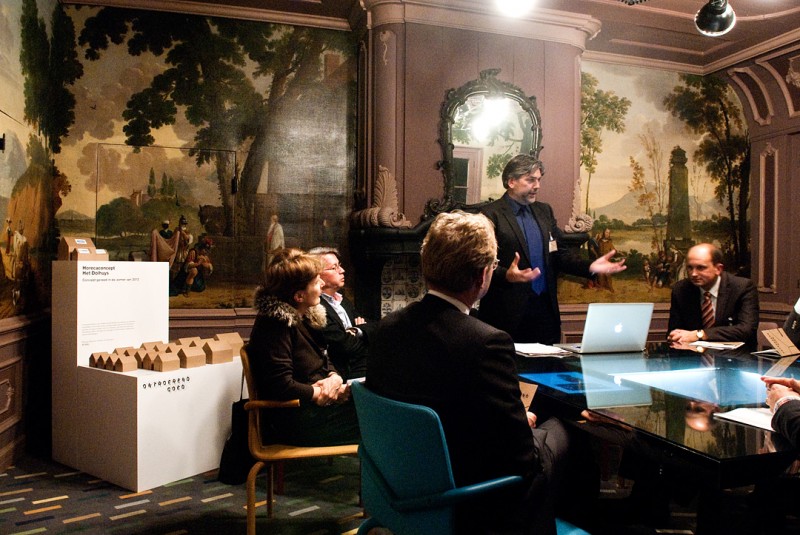 During the benefit, the ambassadors got a guided tour through the museum. The guests got a preview of what's coming, making them feel more involved in the museum's future endeavours. Here we worked with the fact that a tour in Het Dolhuys is always an impacting experience, since the museum tells real-life stories in an actual old madhouse.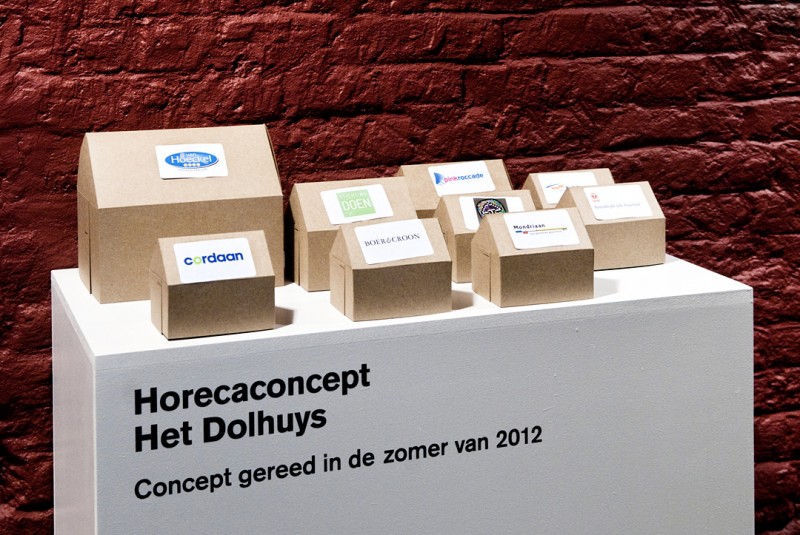 Four future projects were presented in a room by the artist, the curator or a member of the board. After each presentation participants were asked for a donation. Ambassadors, who had labelled the little Madhouses with a logo sticker of their organization, could instantly commit their sponsorship by placing a house of their preferred size on a designated pillar. That way it became clear to everyone who donated what – triggering ambassadors to donate more. Here the entire concept behind Ontroerend Goed came together: the ambassadors were building together on the projects that 'moved' them.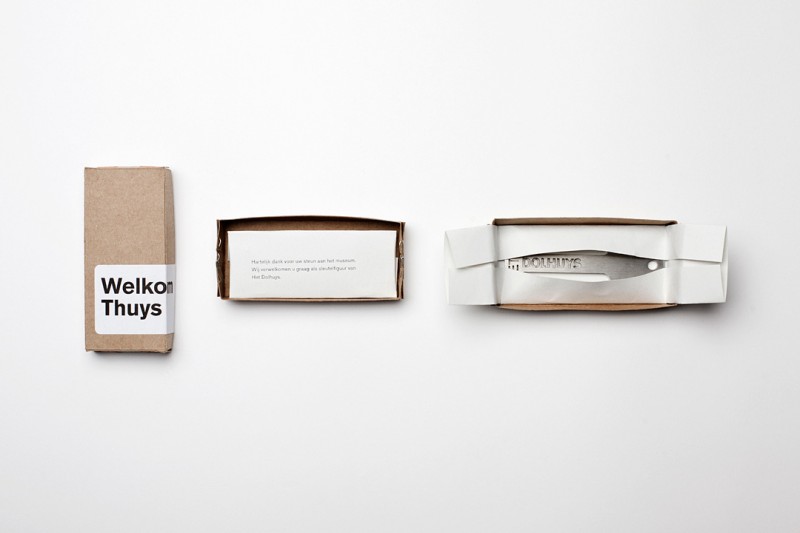 We designed a lasting souvenir in the form of a Dolhuys key. At the end of the evening when the ambassadors were going home, they received these keys in boxes labelled 'Welkom Thuys' (Welcome Home). With this present, reaffirming their participation, the ambassadors obtain free access to the museum. Multiple messages are communicated here: the ambassadors are 'key' figures in the work the Dolhuys does, and they are always welcome. Next to symbolizing to ambassadors their long-lasting involvement, the key has a practical function as a key ring ornament, that will continue to communicate Het Dolhuys to anyone who sees it – the owner included.

---