Springplank / Springboard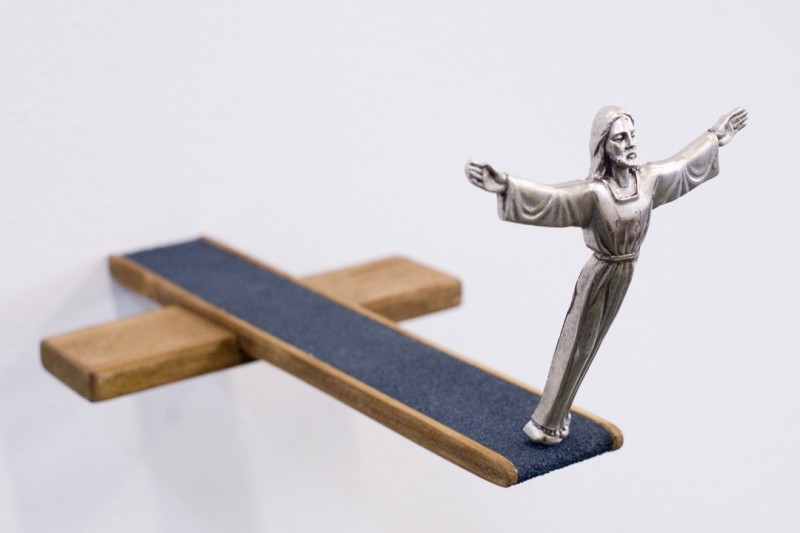 Art object
Wonderwood exhibition
2009
WonderWood is a gallery and design shop specialized in woodwork, located in Amsterdam. For its 10-year anniversary architects, designers, journalists and other creative individuals were asked to contribute to an exhibition, held to benefit Médecins sans Frontières. The material that had to be built upon was a uniformly sized small wooden panel.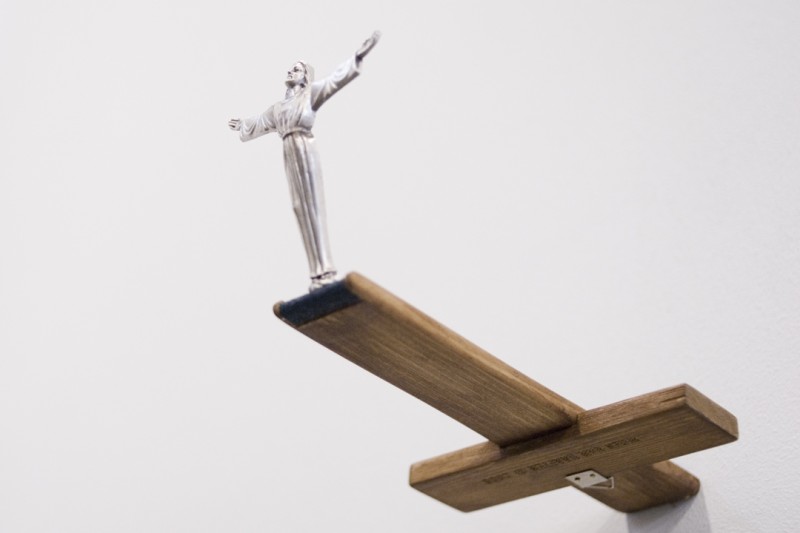 Our contribution is called Springplank (Springboard in English). The word 'springplank' has a special connotation, as it is used metaphorically for 'a jump to a better situation'. Our original idea was based on the well-known image of Jesus Christ on a cross. By turning the object twice the Jesus figure is put from his crucified position onto a springboard.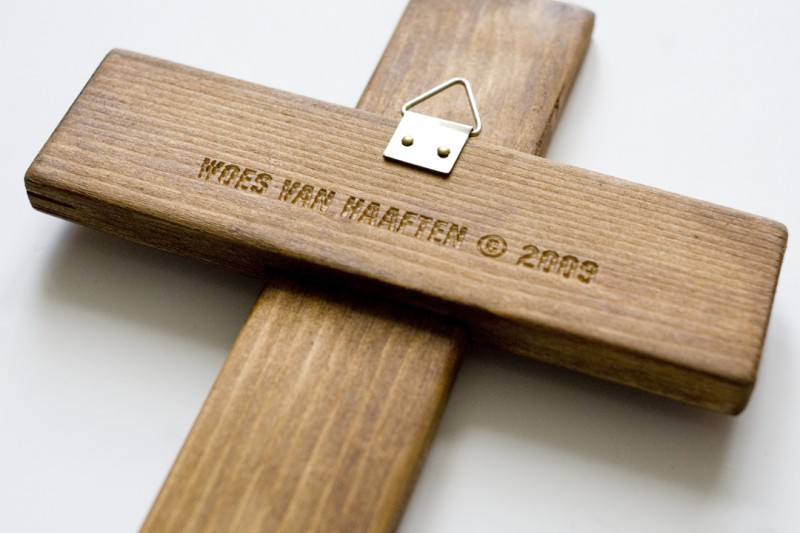 That new pose invites the viewer to a personal interpretation. A relevant context at the time (and nowadays still) was the debate on Islamic influences on society. But interpretation options stay open, as for example nowadays the Catholic Church is the subject of scandal. Religious matters are often emotionally charged, which gives Springplank an intrinsically tense character. Nevertheless non-religious interpretations are possible, too.
Details
20 x 12.5 x 9.5 cm (LxWxH)
Gelimiteerde oplage van 10 stuks (uitverkocht)
Constructie: Uscha van Banning
Met dank aan: Victor Spits (ID Laser) en Ulrich Reithofer
Onderdeel van 10 Jaar Wonderwood exhibition (September - October 2009, Amsterdam)
Onderdeel van de Streetlab / Heimatdesign expositie (August 2010, Dortmund, Germany)
---