---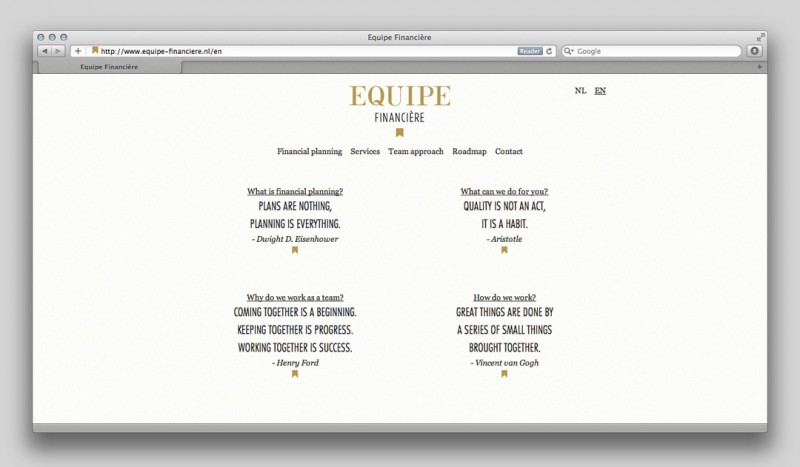 We just launched the Equipe Financière website. Besides the design we were also responsible for converting Equipe's philosophy to informative and promoting texts for (external) online use.
Where competitors overload readers with incomprehensible details and leave them with impersonal application forms on their websites, we wanted to provide Equipe with a clear look & feel, matching the companies unique approach, and to-the-point information. Therefore we choose a 'one-pager' with the characteristic quotes that triggers different types of people to get in touch with Equipe Financière in person; the only way to make a team work.
All copywriting was done in collaboration with Cathalijne Gietman, web development by Iksi.
More about our previous work for Equipe Financière here.
---
---
---
---
---
---
---
---
---